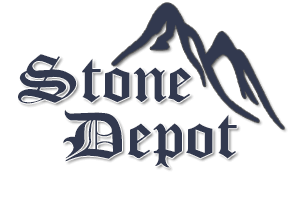 E.P. Henry at Stone Depot
E.P. Henry hardscaping products are the number 1 brand of pavers and manufactured wall stone in the country, and for good reason. They are the oldest family owned and operated concrete unit manufacturer in all of North America, and as such have been committed to providing their customers with the highest quality products on the market.  The result is an end project which looks better and lasts longer than anything else available today. Years of experience in the hardscaping market make them a great choice for your next patio or retaining wall project.
Stone Depot has been supplying the Bucks County area with E.P. Henry products for over 18 years. We stock many of the popular lines offered by EP Henry and also offer delivery of many of our hardscaping products. For more information click on the E.P. Henry logo to visit the E.P. Henry Website or go here. Below is a gallery of E.P. Henry products which we regularly stock. If you're looking for more, stop in and check out our displays , or simply call one of our Sales Representatives with any questions you may have in regards to the availability, installation, and pricing of any other of their products you don't see here.