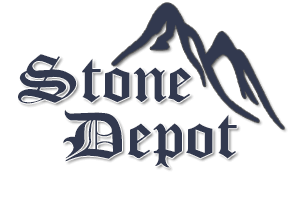 Bucks County boulders have a unique look to them, whether they're smooth or more rough.  We stock a large selection of natural Bucks County boulders including fieldstone steppers, river stone boulders, and many others.
Steppers are a flat rock you can use to create large walkways, or to add a depth and texture to your landscape. We carry a variety of these, many from the Bucks County area, but also from other places in PA.  If you're looking for a particular shape or size, let us know and we'll do what we can to get it for you.
Please contact us here with regards to pricing and availability.  We sell both loose boulders and on pallets as well.  Give us a call if you have a specific need.